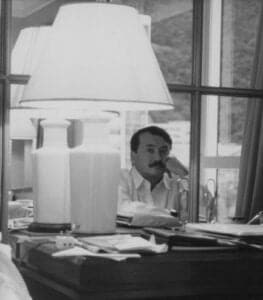 Brian Castro is one of Australia's most imaginative novelists. He has published eight novels, as well as a body of essays on literary topics. His novels are dense and intellectually stimulating, but at the same time provocatively playful. Acknowledged for his prose style and brilliant use of language, his work has received wide critical acclaim and won many of the major literary prizes. His work has been translated into Chinese, French and German.
Born in Hong Kong in 1950, Brian Castro came to Australia in 1961 to undertake his secondary schooling, and has made his home here ever since. He began publishing short stories in 1970, and is now a full-time writer.
Brian Castro was joint winner of the Australian / Vogel Award in 1983 for his first novel, Birds of Passage.
In 1999 a collection of his essays was published as Looking for Estrellita.
Shanghai Dancing, published by Giramondo Press in 2003, won the Victorian Premier's Award for Fiction in 2004 and the 2004 Christina Stead Fiction Prize, NSW Premier's Awards, and was named NSW Premier's Awards Book of the Year, 2004.
Brian's most recent novel, The Garden book published by Giramondo in 2005, was shortlisted for the 2006 Miles Franklin Literary Award and won the Queensland Premier's Prize for Fiction.
Brian Castro was born in Hong Kong in 1950 of Portuguese, Chinese and English parents. He was sent to boarding school in Australia in 1961 (1962, Oakhill College, Castle Hill / 1963-67, St Joseph's College, Hunter's Hill.). He attended the University of Sydney from 1968-71 and won the Sydney University short story competition in 1970. He gained his BA Dip.Ed. in 1972 and his MA in 1976 from Sydney University.
He was joint winner of the Australian/Vogel literary award for his first novel Birds of Passage (1983), which has been translated into French and Chinese. This was followed by Pomeroy (1990), Double-Wolf (1991), winner of The Age Fiction Prize, the Victorian Premier's Innovatory Writing Award and the Vance Palmer Prize for Fiction, and subsequently After China (1992), which again won the Vance Palmer Prize for Fiction at the 1993 Victorian Premier's Awards. This was also subsequently translated into French and Chinese. His fifth novel, Drift, was published in July 1994. His sixth novel Stepper won the 1997 National Book Council 'Banjo' Prize for fiction. In 1999 he published a collection of essays, Looking For Estrellita (University of Queensland Press). In 2003 Giramondo published his 'fictional autobiography', Shanghai Dancing, which won the Vance Palmer Prize at the 2003 Victorian Premier's Awards, the Christina Stead Prize at the 2004 NSW Premier's Awards and was named the NSW Premier's Book of the Year. His new novel, The Garden Book, was published by Giramondo in 2005.
Brian Castro has worked in Australia, France and Hong Kong as a teacher and writer, and for several years was a literary reviewer for Asiaweek magazine. He wrote the text for The Lingerie Catalogue, a collaborative project with photomonteur Peter Lyssiotis. Castro also contributed the text Stones for Al-Kitab for a limited edition work by Peter Lyssiotis entitled A Gardener At Midnight, produced in 2004.
Brian Castro currently divides his time between Adelaide and Melbourne.
Two of his novels, Pomeroy and Stepper (Stepper, oder Die Kunst der Spionage) have been published in German by Klett Cotta. His novel After China (L'Architecte Chinois), was published by Editions de L'Aube in France in 2003.
Both After China and Double-Wolf are available in new editions by Lythrum Press, with an introduction by Katharine England.